"You're wrong, I'm right" - Decoding the Antiracist lingo
Believe in a lie long enough it becomes the truth
Beware of the subtle way media is manipulating language to abuse power. Never before have people been so convinced that they are right.
"Big Brother" controlled language so he controlled how people think.
After finishing 1984 by George Orwell, the social critiques resonated with me. Longer than it would have back in high-school. It showed us where we are heading in the not so far future.
At the very end of the dystopian novel in the appendix is the rules for Newspeak.
The "party" had executed a deliberate replacement and deletion of words that can be used. It was a long plan over a couple of generations to transition words and phrases in and out of everyday use.
"The purpose of Newspeak was not only to provide a medium of expression for the world-view and mental habits... but to make all other modes of thought impossible."
The party's use of Newspeak was able to end even the ability to think heretical thoughts. To make thought crimes impossible by narrowing down the range of thoughts. By refining and perfecting the language a person would not even able to be capable to question the party's power. Because they wouldn't even have the words to express it.
"Every year fewer and fewer words, and the range of consciousness always a little smaller. Even now, of course, there's no reason or excuse for committing thoughtcrime. It's merely a question of self-discipline, reality-control. But in the end, there won't be any need even for that. […] In fact, there will be no thought, as we understand it now. Orthodoxy means not thinking – not needing to think. Orthodoxy is unconsciousness.' " [NEF pp. 45-6]
But it's just a novel. It's not happening here.
But it is.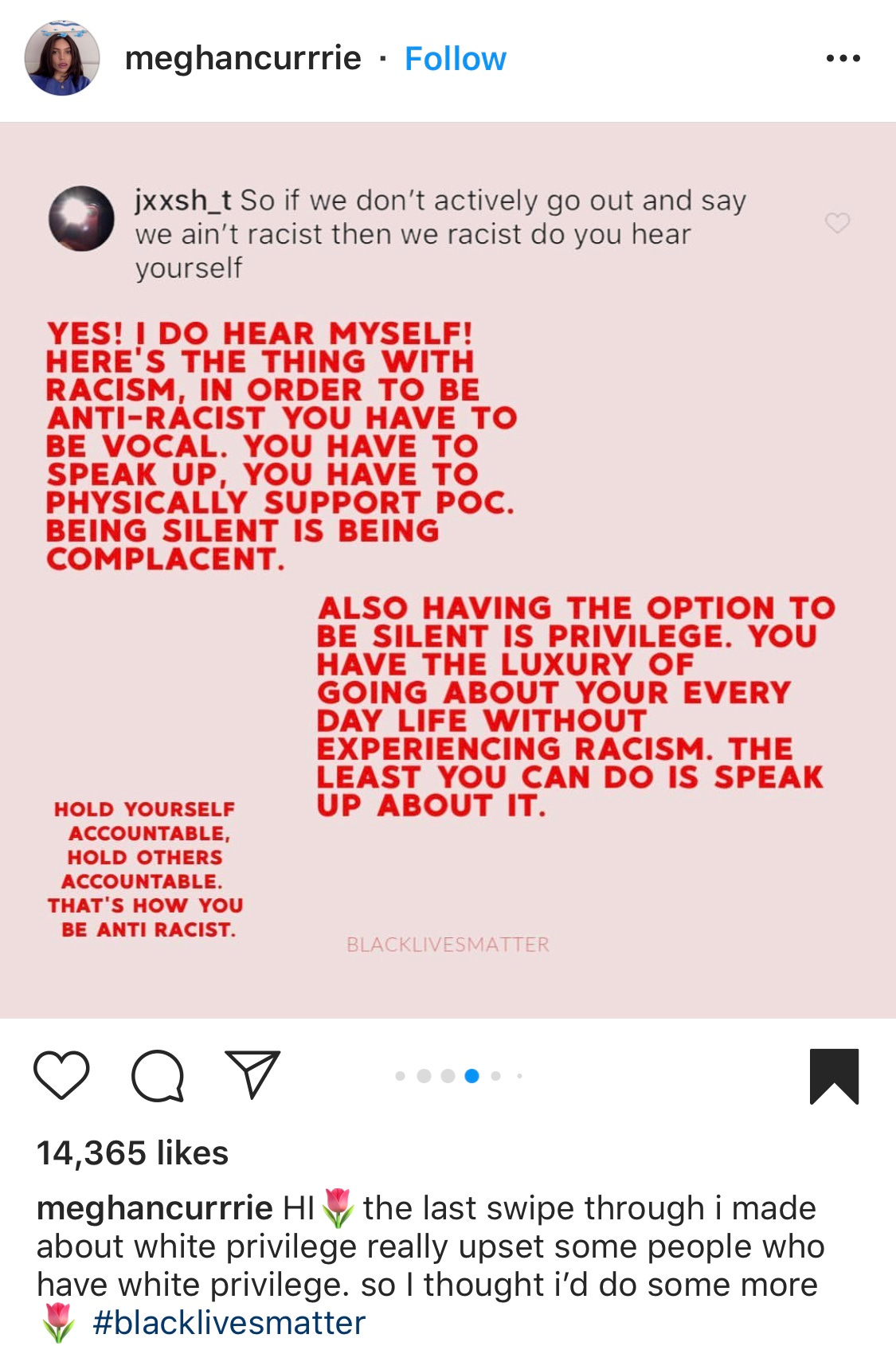 "Silence is Violence" they shout at you. But then their own peaceful protests burn cities to the ground and destroy the livelihoods of people who actually worked to create something.
If you choose to ignore the signs or to separate yourself from anything political it'll be hard to tell. You don't disagree that Black lives do matter. You do think that cops can be horrible.
But over the past couple of months, I took screenshots of things I would see being posted by my peers on social media.
I read them over trying to understand their perspective. What they were trying to convey. Since, all humans want to do the right thing.
I kept thinking that it seemed crazy that so many people could believe this. People I knew and respected. That smart, rational humans I knew bought into the radical opinions. They kept sharing and hoping to influence others.
It took a generation of pandering and being "nice" to Millennials. Telling them that they need a safe space. That they needed a zone where they could say anything and it not be questioned.
Their Mom and Dad's telling them that they aren't wrong. Turning them into actual snowflakes. Now they are adults telling you that you need to unlearn.
We have let this happen. It's passed by under our noses while we went to school. While they shifted the curriculum. Now it is intertwined into everything.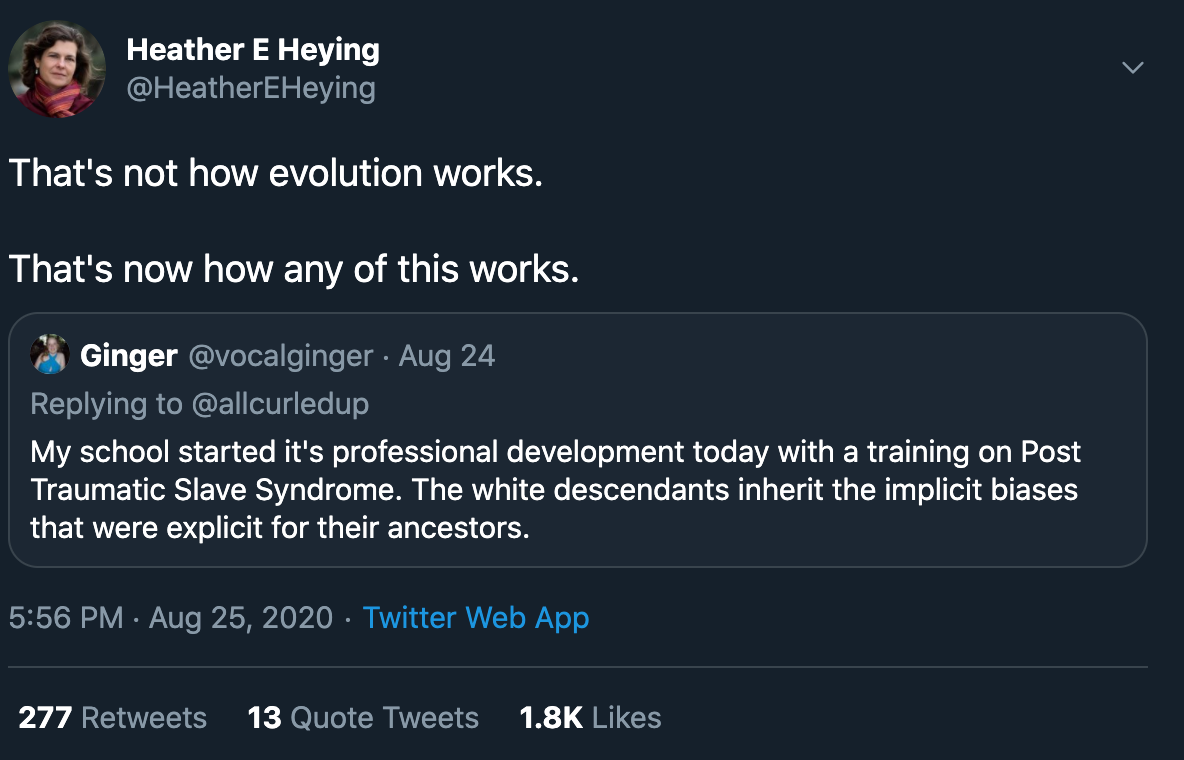 Forget critical thinking. You're not allowed to ask questions. They cherry-pick the facts and ignore the contradictions.
The ideology has been incorporated into our beliefs and view of the world for years. Softly and quietly at first, and now accelerating to a point of complete chaos.
In Oceania in 1984, it took generations of consistent control of all media to have transitioned into Newspeak.
We now are witnessing the effect of creating a generation of "enlightened progressives" where their actions are "good" and they operate for "justice".
Where safe spaces have now made complaining acceptable. Making individuals weak to their emotions and sensitive to a bit of push back.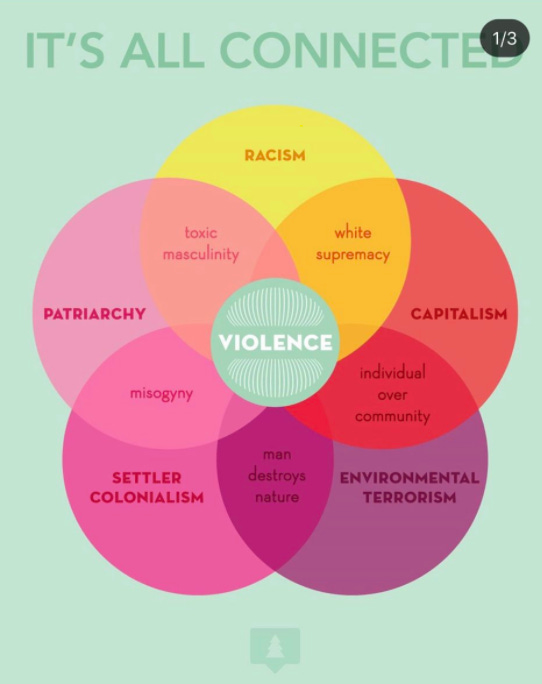 Look what has happened at our ability to think clearly.
We now openly are okay with limiting opinions and ideas that individuals can freely have
BLM's new language is constructed on irrational whims that we are supposed to automatically agree with or know what it means
Anti nationalism - actual hate for the American flag
Diversion and hatred because you won't give them what they want or say what they want you to say
The democratic party is the sole savior and protector of our democracy
Privately, these people suffer from doublethink. Like the character, Wilson shows us that we can lie to ourselves. Once you conduct self-censorship you give into self-deception. The true believers buy into it. Then you fail to realize the self-deception at all in the first place, lies become the truth.
"A lie that you accept no longer feels like a lie, then that becomes a lie that you forget."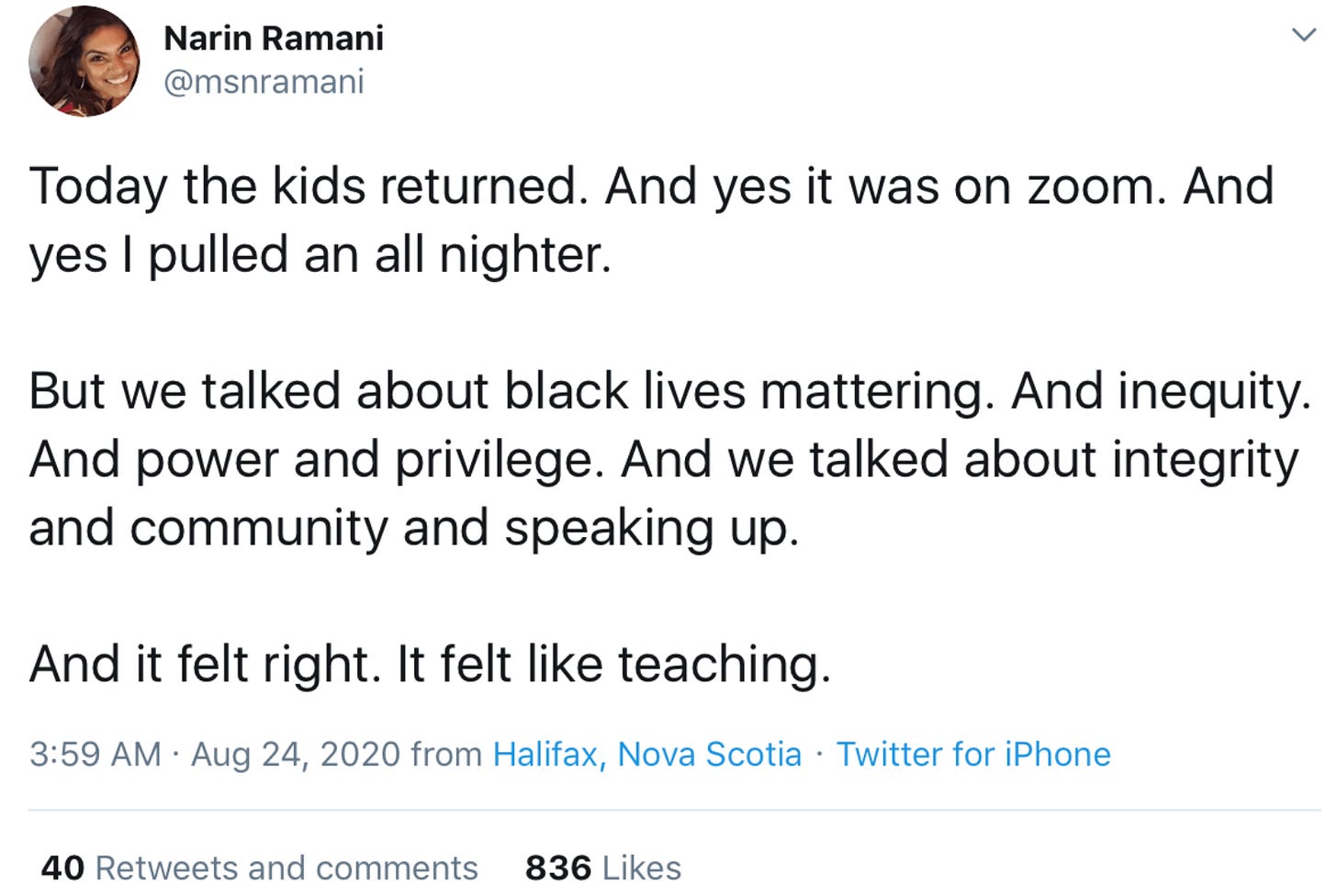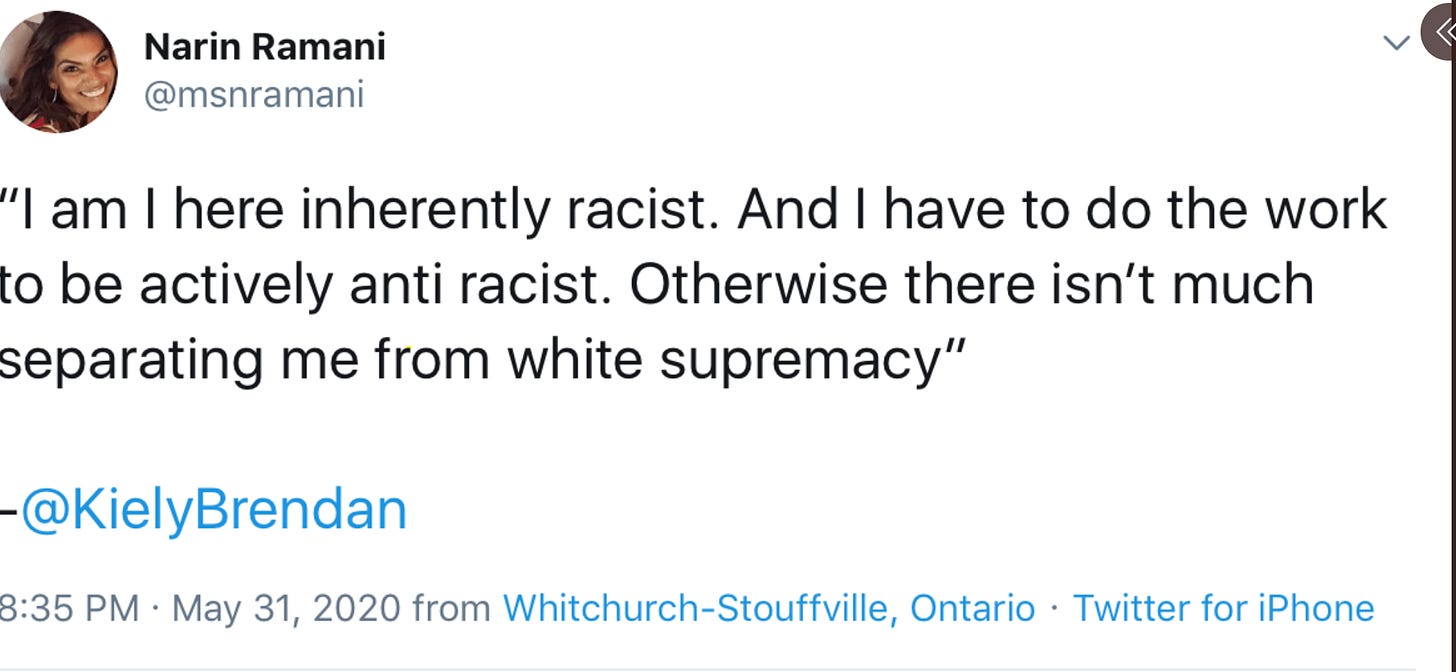 Teaching is now preaching.
We face a new problem. Where we can no longer debate openly. Which means we will never take actions that lead to actual solutions.
Our civilization is regressing.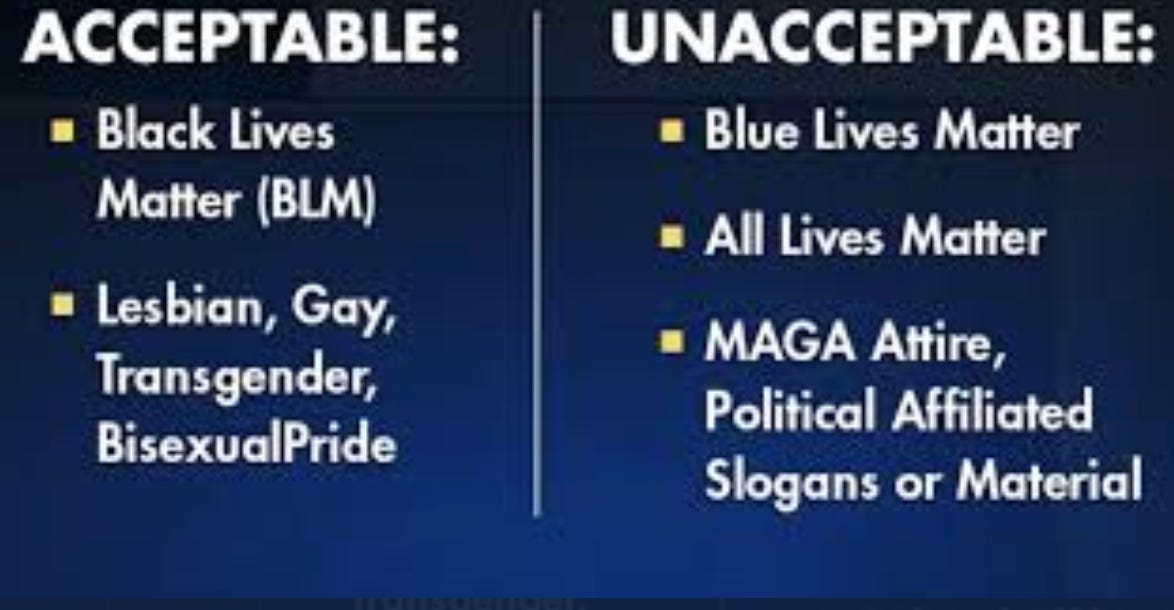 A student told me that his actual teacher said to their class
"Respect equals Agreeing"
And because people are afraid to engage. We have people in CONGRESS trying to "remove history classes from schools because they lead to white privilege."
"Every record has been destroyed or falsified, every book rewritten, every statue destroyed, every date has been altered. The process is continuing minute by minute. History has stopped. Nothing exists except an endless present in which the Party is always right."